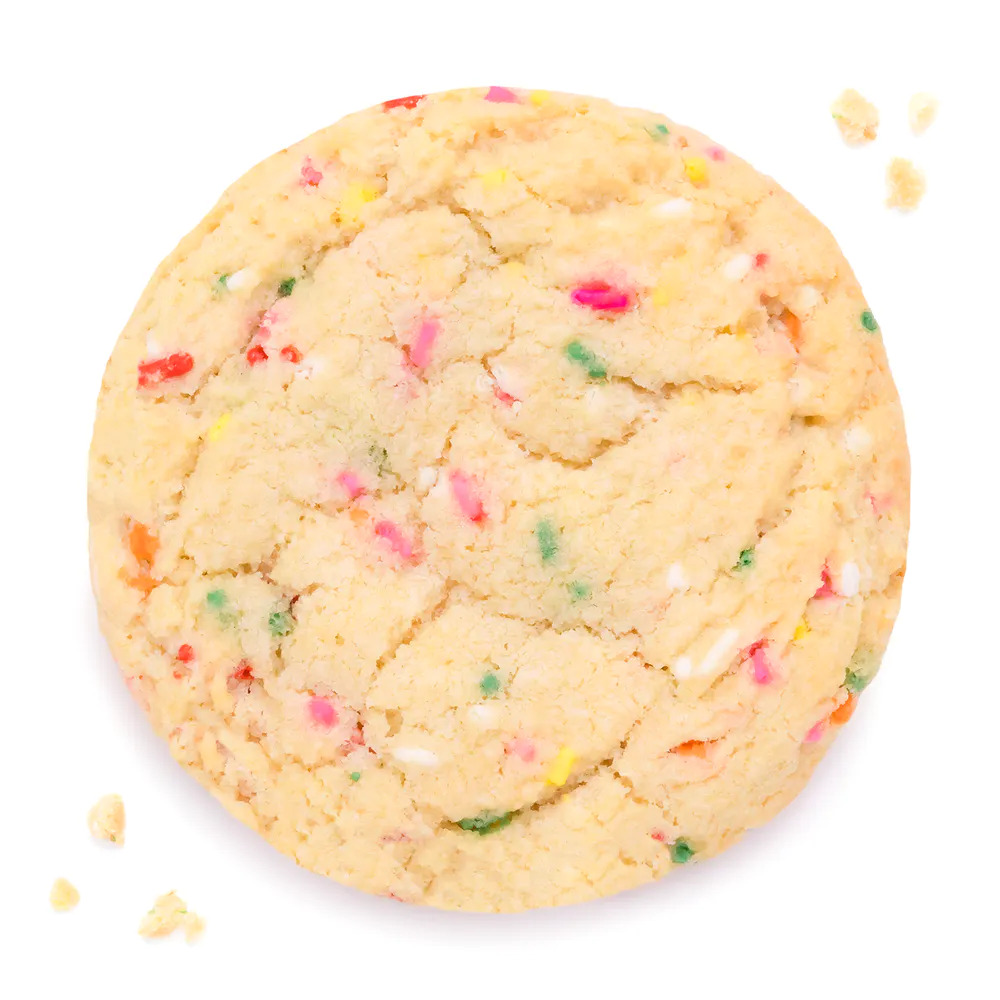 Funfetti
There's something internally visual about this thing, like setting off a parade or a party in your mouth. Something like poprocks but without the noise factor. It looks like fun.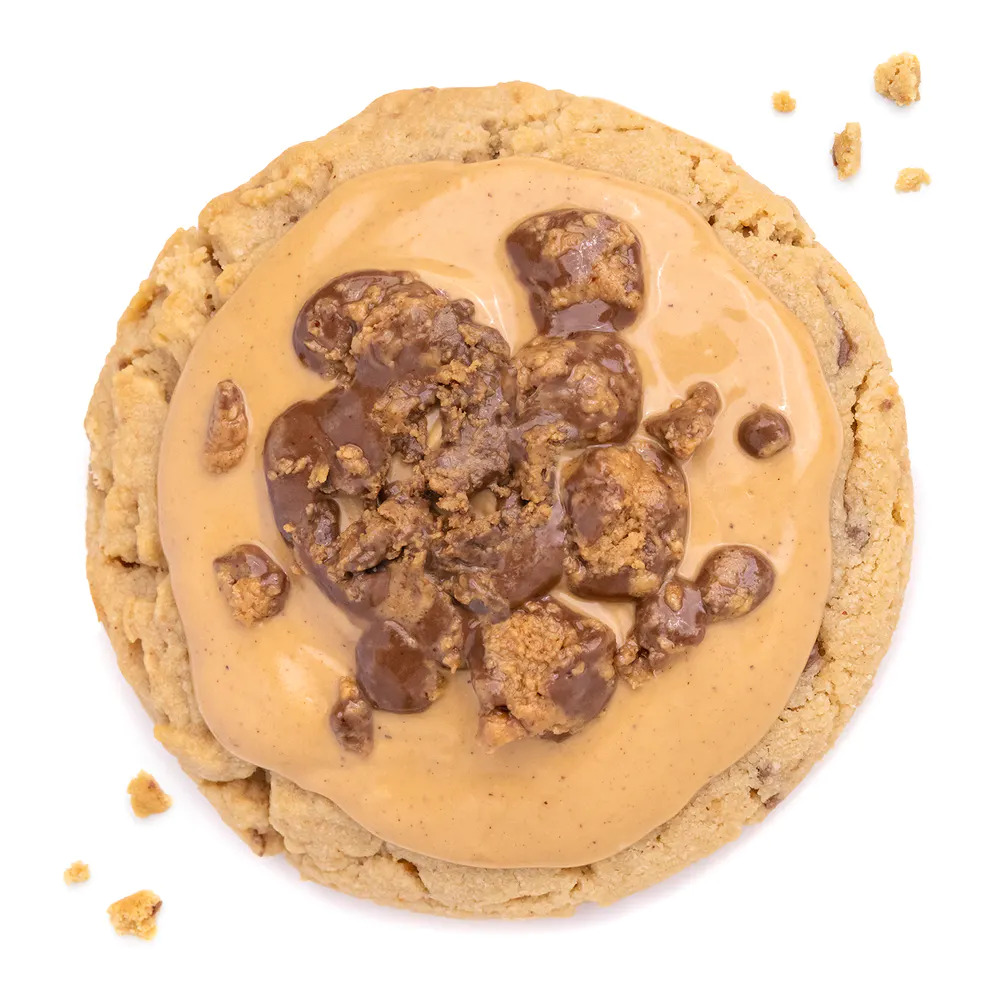 Peanut Butter Cup
It's not just the photos on these things, they are really working the text. When they say "Our signature peanut butter cookie topped with melty peanut butter chips and chopped REESE'S Peanut Butter Cups" the use of "melty" is a childlike usage that simply weakens one's adult resolve to shed poundage. Peanut butter on peanut butter, but different textures. George Washington Carver (and Harvey Kellogg) are smiling.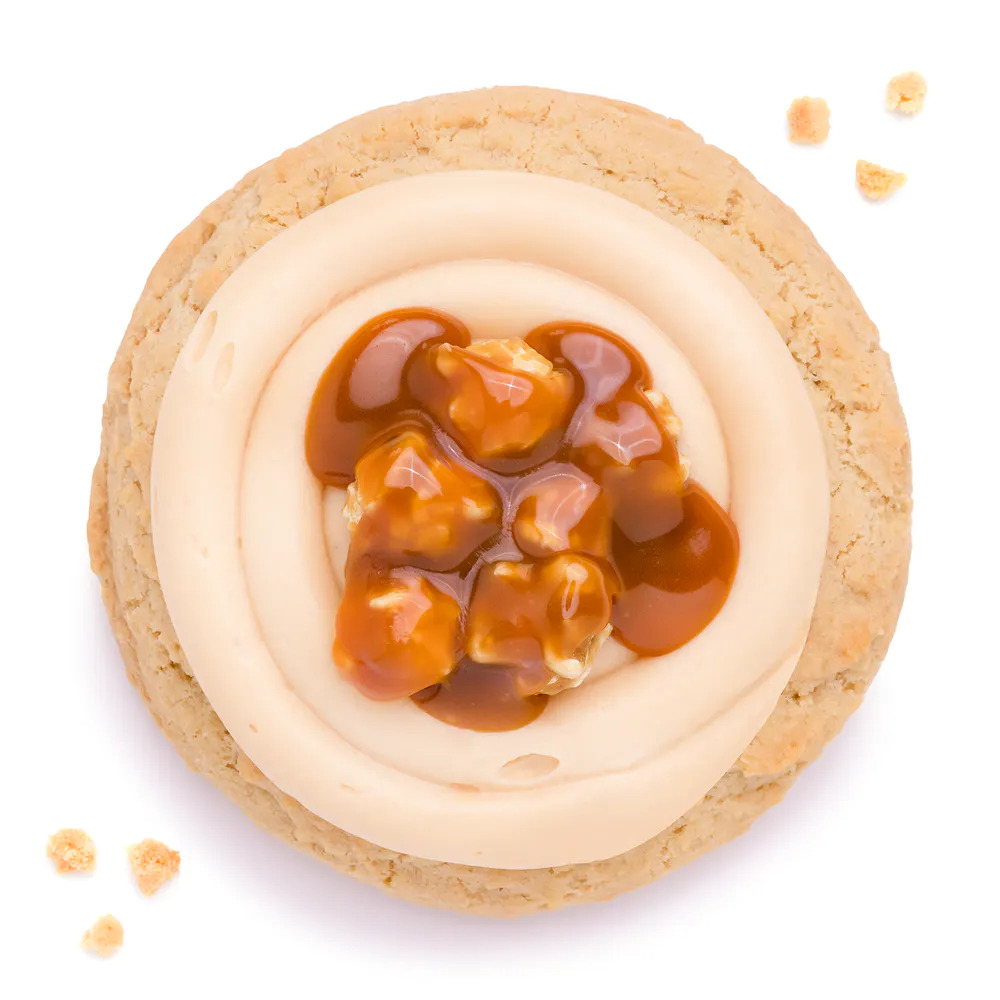 Caramel Popcorn
This is my fave this week. First of all, no chocolate (gives me headaches), and then there's the how do they come up with this stuff (?)  factor. Apparently they have almost a hundred recipes, and I'm certain that someone is dreaming up crazy new cookies all of the time. You had me at caramel (and then you said it three times). The caramel corn is just a mini-party waiting to happen. The kicker of course, is "served warm."  90 miles away. Sigh…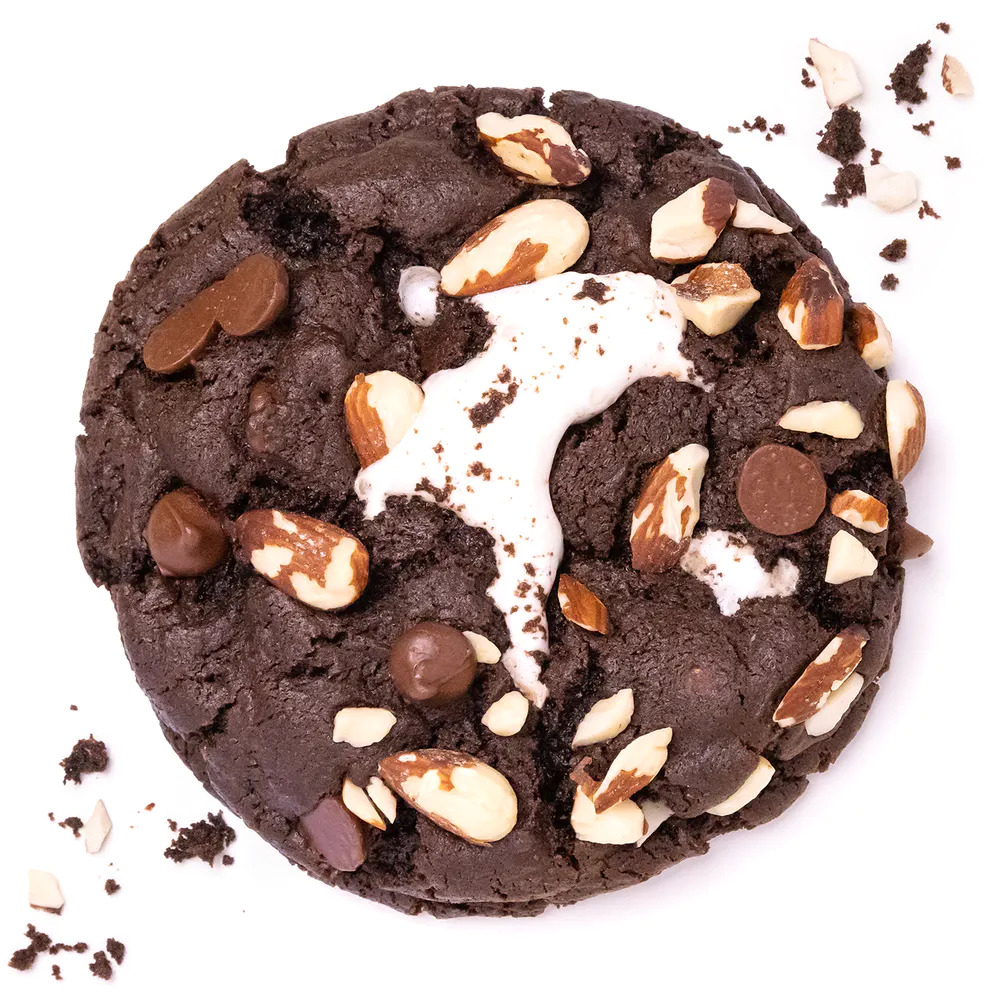 Rocky Road
"A dark chocolate cookie stuffed with gooey marshmallow filling then covered in semi-sweet chocolate chips and almonds." You see what I'm saying? Gooey. That's a kid word. Some copywriter knows what they are doing. Nobody can resist a gooey marshmallow. If they said sticky we'd all be gone, but gooey? It stacks the deck. Just the thought of all those textures is enough to make your brain gain weight. Plus almonds (not peanuts). Rich. Go for it, I say.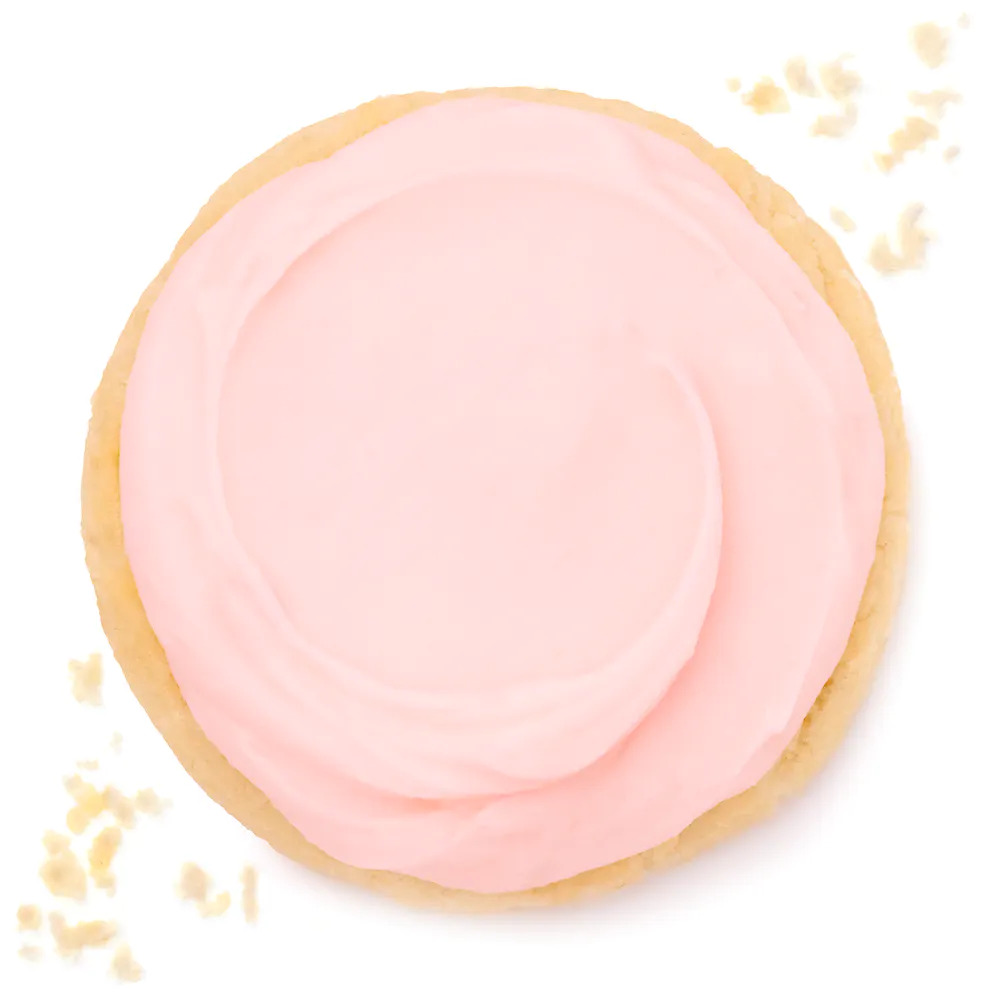 Classic Pink Sugar
They say classic sugar, but then there's that pink touch. There's something calming and feminine about pink. Food and feminine? Maybe there's a maternal touch there. Then they throw in some almond flavored icing. Almost like marzipan. Sure, classical, but like Mozart. It's music to your mouth.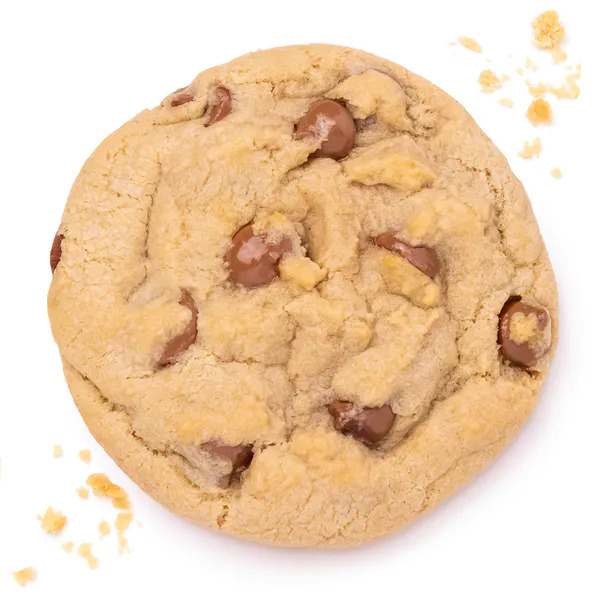 Milk Chocolate Chip
This girl shows up every week. Comforting, reliable, warm. Dreamy. There probably is no reason to look further. But then all the other party goers show up. But if you want the tried and true, she's always there. And if you've ever watched a movie, she's the one the audience is voting for by the end.